Another year has gone by and here we are at the end of 2015. This is my third year as a blogger writing a year in review for my blog. It is honestly one of my favorite posts of the year because it is time of reflection on all the wonderful blessings that have come my way. Although this is a food and events blog, this blog has really served for me as a picture album of memories. Each event, each lunch and dinner out with friends and family all are special moments captured. The Year in Review post gives me an opportunity to look back with fond memories all of the good things that have occurred. Often times in the hustle and bustle of this busy life, we can overlook the good moments and I for one am can be guilty of that. This Year in Review gives me the opportunity to just be thankful of what has occurred in the year.
The beginning of the year started off with a lovely dinner at the newly opened Pho Consomme. Aside from Pho Consomme, I was blessed to be invited to the grand opening of the very first Yoshinoya Japanese Kitchen in Westchester in January. One of the best things about this blog is being able to try out new places and share them with all of you!
February was marked off with more discoveries of new exciting places!
I discovered what became one of my favorite eateries in Manhattan Beach at Nick's Manhattan Beach when I dined there with my good college friend. That place has the best buttermilk chicken ever!
It was also in February where I got invited to the grand opening of Pizza Five85. That was one fun event to celebrate National Pizza Day!
For March, I had the most relaxing and enjoyable time ever when visiting Terranea Resort with friends! The view alone was food for my eyes and soul. The food at Catalina Kitchen was equally as amazing. The company of good friends was priceless!
April marked a very rewarding time for me as I got to attend the SWE LA 2015 Professional Development Conference. This year's Professional Development Conference was inspiring and motivating and filled with good talks with some of my fellow engineers in the industry. I was truly blessed to be an attendee.
Speaking of fellow engineers; it was also in April that I got to hang out with some of favorite female engineers and women in the industry. A few of us all got together for a dinner out at The Gardens of Taxco. It was such a fun night filled with a five course meal and a waiter who serenaded us!
May brought be back to my alma mater UCLA. It was like I was a student all over again when I got to dine at the new UCLA Feast. UCLA equals great school and great dorm food! Go Bruins!
Speaking of the west side, I found what has to be one of the best ice cream shops in West LA, when I got invited to check out Atticus Creamery and Pies. The ice cream and pies from there are too die for! It was one sweet treat to be invited to try their shop.
Halfway through the year,  I was an attendee at one of my favorites of the year via the Hello Kitty's Supercute Friendship Festival. I got to go not only once but twice! Back to back Hello Kitty heaven in June!
Oh hi, July! July was the month of new eats and new treats! From trying out Mrs. A Hanoi Pho to Frostbites to first checking out my favorite El Segundo hot spot, The Point, it was one fun month!
My favorite time in July has to be first eating at North Italia with my best friend! It was my first time going to The Point and I got to spend it with my dearest and closest friend.
August marked more trips to The Point via dining at Hopdoddy and True Food Kitchen. 2015 was definitely the year of The Point making a mark in this Hello Kitty Foodie's life!
September, my birthday month was marked with plenty of birthday bliss and making wishes! Once again a lot of the birthday bliss occurred at The Point with birthday events at North Italia and True Food Kitchen! Normal birthday cake has nothing on North Italia's Bombolini.
October was a lot of fun with the Del Amo Fashion Center Expansion Opening Celebration! This marked the many of new memories to be made at Del Amo! I got to try out Nordstrom's Bazille and their E-bar.  Nordy girl right here!
November was lots of fun!
I got to meet (and eat hehe) Gudetama at Plan Check Kitchen and Bar! The lazy egg is definitely my new foodie crush!
It was also in November when I learned to make ramen with a special invite to the Ramen demo and workshop by Chef Andy Matsuda at the Sushi Chef Institute!
Last but not least December! Though it is the last month of the year, new discoveries were not lacking. I got to try Honeymee, Smitten Ice Cream and Frida Del Amo!
I also had the best time decorating cookies with my cousins during Christmas!
As I was typing all of the above, my heart truly was filled with happiness! As I mentioned above, sometimes, we all get so busy with life that it's easy to forget how truly blessed we are. I truly was blessed to be able to partake in so many happy events this year and spend a lot of time with my family and friends! I am so thankful!
I also want to say thank you to all of my dear readers who take the time to read my blog! It makes my heart so happy and I am truly humbled to have folks who take the time to read about my happy adventures! May you all have a blessed new year and I look forward to sharing more with you all in 2016! Thank you for the love!
PS The WordPress.com stats helper kitties prepared a 2015 annual report for this blog and I got the below! Thanks for making my blogging year so happy.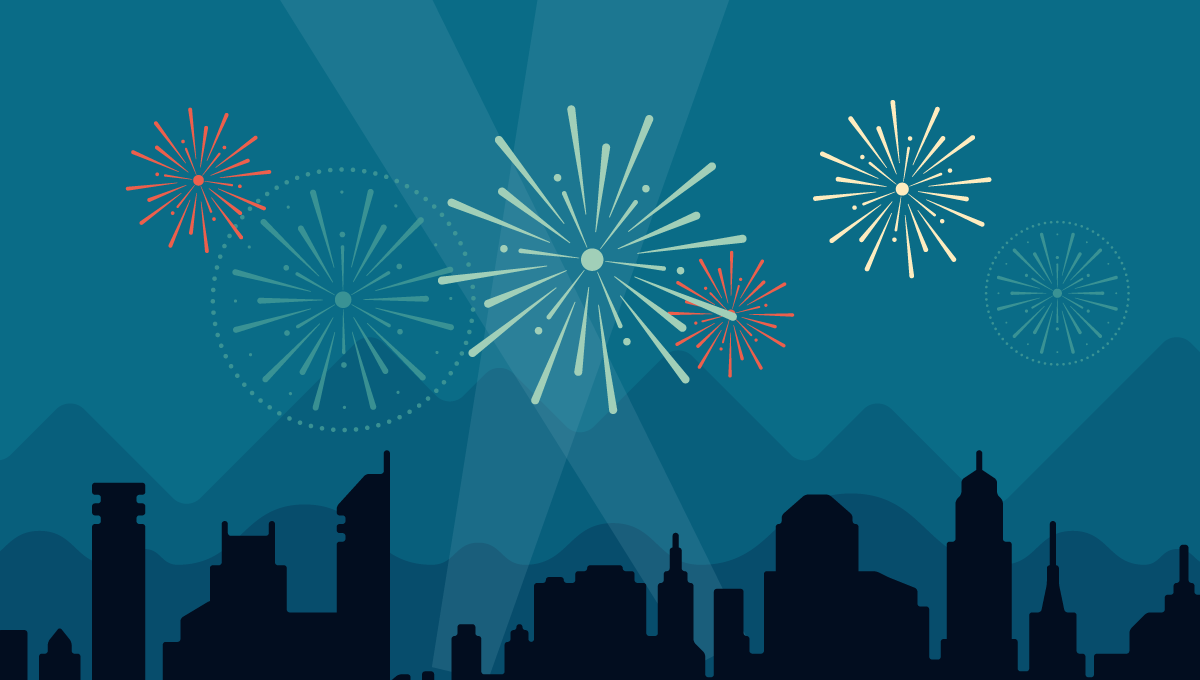 Here's an excerpt:
The concert hall at the Sydney Opera House holds 2,700 people. This blog was viewed about 9,800 times in 2015. If it were a concert at Sydney Opera House, it would take about 4 sold-out performances for that many people to see it.